Reiko Kazki's Profile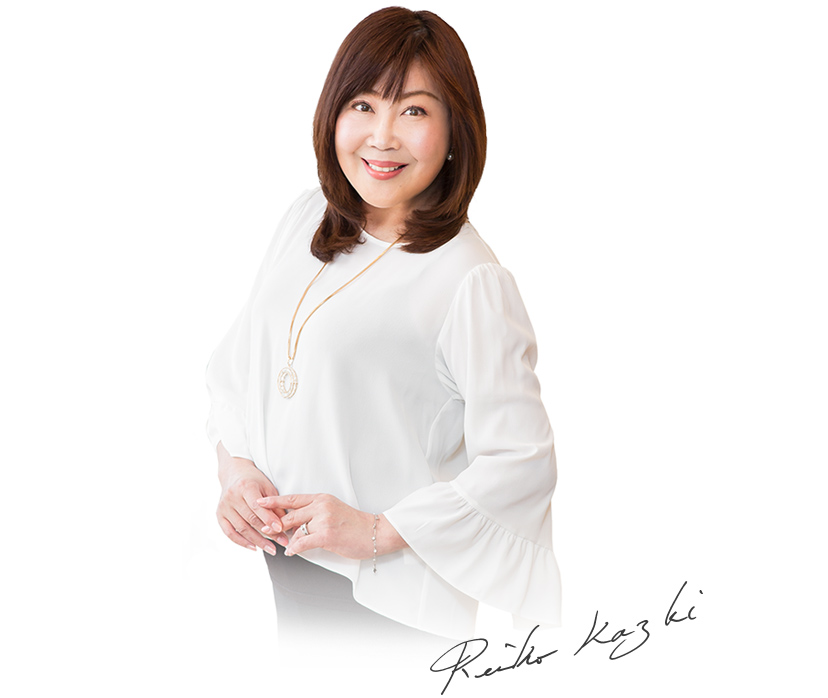 Born 1952 in Osaka
President & CEO, REIKO KAZKI, LTD.
Founder of "Facial Therapist"

Through "Rehabilitation Makeup" helps large number of patients suffering from psychological disorder due to facial problems.

Doctor of Medical Dentistry

Niigata University Graduate School of Medical and Dental Science. Advances in Oral Frontier Program, March 2005

Authority of "Rehabilitation Makeup"

A makeup technique to not just to cover the problem area, but a special techniques to nurse and restore self-confidence to patients suffering from psychological discontent due to facial burns and scars. Reiko Kazki suffered from facial redness each winter due to congenial heart disease from childhood. However, recovered through heart surgery at age 30. She then learned specialized facial makeup techniques and worked as a volunteer to apply makeup at nursing homes."Rehabilitation Makeup" coming from women's standpoint is well supported by countless number of women. Ms. Kazki's theory has been featured in television as well as magazine for wide range of women of all ages. She has announced thesis concerning "Rehabilitation Makeup" to the academic society magazine, and to enhance the value of the makeup, holds numerous lectures at enterprises, hospitals, universities, academic and the public societies throughout Japan.